Based on our experience running Moraine Lake Shuttles and Lake Louise Shuttles, we set our bookings to allow you to reserve seats both to and from your destination. Make sure to choose a departure time that suits your schedule. Note that the bus to Moraine Lake arrives at the lake 30 minutes after departure, while the Lake Louise Shuttle arrives to the lake 15 minutes after departure.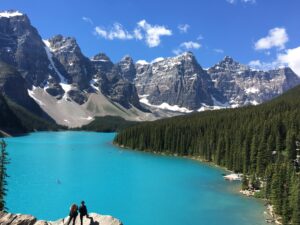 We are excited to be partnering with and operating out of the Lake Louise Inn. Conveniently located in the heart of Lake Louise Village. Looking for a place to stay? Check them out here:
https://www.lakelouiseinn.com/
Extra time before or after your trip? Be sure to check out the three amazing restaurants the Lake Louise Inn has to offer.
Be sure to review the time of your hike before booking
Rockpile

0.8 km
10-meter Elevation Gain
Expect 20 minutes
Moraine Lake Shore Trail

9 kms
Minimal Elevation Gain
Expect 1 Hour
Consolation Lake Trail

8 kms
250-Meter Elevation Gain
Expect 1.5 to 2 hours
Larch Valley

9 kms
607-Meter Elevation Gain
Expect 4-5 hours
Sentinel pass via Larch Valley

9 kms
790-meter Elevation Gain
Expect 4 to 5 hours
Eiffel Lake Trail

7 kms
570 Meter Elevation Gain
Expect 4 Hours
Lake Louise Lakeshore

2 kms
Minimal Elevation Gain
Expect 1 Hour
Fairview Lookout

1 km
160-meter elevation gain
Expect 1 Hour
Lake Agnes

3.4 km
250-meter elevation gain
Expect 2.5 to 3 Hours
Plain of Six Glaciers

5.3 kms
365-meter elevation gain
4-5 Hours
Big Beehive

10.8 kms
4-5 Hours
778-meter elevation gain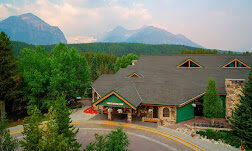 At Fairview Limousine and Shuttle Service, we're proud to offer our services out of the Lake Louise Inn Hotel in Lake Louise, Alberta. Our parking options include The Lake Louise Inn parking. The hotel's central location makes it easy for us to serve clients throughout the area, and we're committed to providing the highest level of service possible. Our address is 210 Village Rd, Lake Louise, AB T0L 1E0, Canada. You can find us on the map below.
Please contact us by email, text or phone for reservations outside of our summer Lake Louise and Moraine Lake Shuttles.